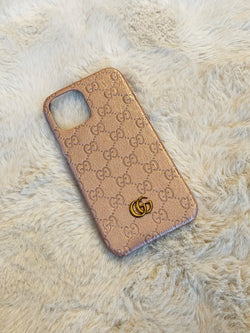 RETROFEMME
VINTAGE EMBO CHAMPAGNE CASE
Unsure of your iPhone model? Click here to find out.

This case is available for:
IPHONE 11
IPHONE 11 PRO MAX 
IPHONE 12 or IPHONE 12 PRO (same size)
IPHONE 12 PRO MAX
IPHONE 13
IPHONE 13 PRO
IPHONE 13 PRO MAX
IPHONE 14
IPHONE 14 Plus
IPHONE 14 PRO
IPHONE 14 PRO MAX

**LEATHER IS REPURPOSED FROM VINTAGE WALLETS, BAGS, SHOES, OR SCARVES.
DISCLAIMER: RETROFEMME IS NOT AFFILIATED WITH THE BRAND.